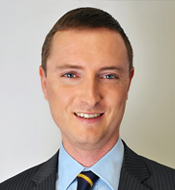 Doctor
Andrew Pennington
BSc(Hons), BMed, DRANZCOG Adv, FRACGP, FARGP
Dr Andrew Pennington is an integrative GP committed to holistic lifestyle medicine that wherever possible seeks to use lifestyle as medicine to heal. He desires to use both traditional and natural remedies, with sensible lifestyle measures to heal, and promote wellness. Andrew is the founder and Practice Principal of Sanctuary Lifestyle Clinic. Andrew believes that people thrive in wellness when they are healthy in mind, body and spirit, and as such seeks to address each of these areas as they relate to a person's health. Andrew would love to be your family GP. Andrew has a strong interest in chronic disease (eg diabetes and cardiovascular disease) prevention and reversal where possible, using evidence based lifestyle interventions as first line therapy. Andrew has a special interest in mental illness using nutritional, lifestyle and supplemental approaches to treatment.
Training and experience:
Fellowship in General Practice through the Royal Australian College of General Practitioners (FRACGP)
Fellowship in Advanced Rural General Practice (FARGP)
Advanced Diploma in Obstetrics (DRANZCOG Advanced). Andrew was previously a rural GP Obstetrician and continues to enjoy helping pregnant women through their journey towards and after birth. He is registered to provide shared care through the Northern and Inner West Sydney hospital networks
Having extensive paediatric (child health) experience, Andrew enjoys looking after children and assisting their parents.
Academic experience in research and teaching at Melbourne University and is currently involved in teaching graduate medical students from Sydney University.
Additional training in Advanced Nutrient Therapy for Mental Illness using Pfeiffer/Walsh methodology to use targeted nutrient therapy to correct biochemical imbalances associated with mental illness and behavioural disorders.
Andrew is a trained facilitator for CHIP, the Complete Health Improvement Program, an evidence-based lifestyle medicine program with proven results and priceless benefits.


Andrew is a committed Christian who believes that all people are created equal and deserve equal opportunities to thrive in wellness as God intended them to.
---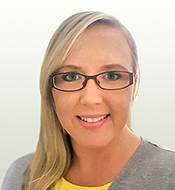 Psychologist
Claire Marsh
BPsych (hons); Assoc MAPS
Claire Marsh is a warm and friendly psychologist who is the manager of Adventist Counselling Services (ACS).
She is an experienced psychologist who also works in schools doing school counselling and psychometric assessments. She is able to accept medicare and non-medicare referrals.
Claire is trained in Cognitive Behaviour Therapy (CBT), Acceptance and Commitment Therapy (ACT) and Solution-Focused Therapy (SFT); and is able to combine her approach with some creative methods involving art and sand-play for adults, children and adolescents.
Claire is able to assist with:
• Depression, Anxiety and other mental health conditions
• Grief and loss
• Couple counselling
• Trauma and abuse
• Substance abuse issues
• Family and Parenting
• Clarification of values, identity and goals
• Building resilience
Claire is a trained 'Prepare-Enrich' Facilitator, 'CAP Money' Facilitator and 'Cool Kids' Anxiety Program Facilitator. She is also able to provide some specialised services in the following areas:
• Pre-marital preparation counselling
• Marriage seminars and workshops
• Mental Health workshops
• Forgiveness seminars and workshops
• Managing Technology Use and Screen Time in Kids
• Intelligence testing for children and adolescents
• 'Cool Kids' Anxiety group program for children and adolescents (ages 7-17)
• Budgeting seminars and coaching
Claire is currently completing her Worker's Compensation Accreditation and will soon be able to assist with cases where a worker's compensation claim has been made for a mental health work injury.
Claire is available for counselling sessions in the clinic, or she can be booked to come out to your local community group, workplace or school for presentations or workshops.
---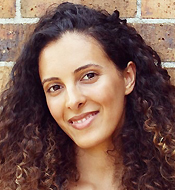 Naturopath and Clinical Nutritionist
Kendra Samuels
BHSc(Naturopathy)
Kendra Samuels is a passionate degree qualified naturopath and nutritionist. Kendra's passion for health started at an early age, being raised in a health-conscious family made her more aware of the difference that living healthily makes in our lives. She has always been blessed with good health and takes joy in helping others achieve a better quality of life and optimum wellbeing using natural and evidence based health interventions.
Kendra understands that with busy lifestyles, increased stress, and less time on our hands we often make compromises with our food choices and how much or how little sleep and exercise we get. Kendra emphasises a healthy lifestyle with her clients before using nutritional or herbal medicine. Kendra finds great satisfaction in knowing she has helped a client feel better than they did the day before and eventually to help them be the healthiest version of themselves. Kendra believes that when we are faced with a challenge, a disease, an illness or a rough patch in our health, results are often best achieved when a strategy that is realistic and individualised is implemented. Kendra's treatment plans and prescriptions are always individualised and practical.
When Kendra is not in clinic she is attending seminars, and researching to further her knowledge. She also finds time to enjoy boxing, the beach, relaxing at the sauna and running volunteer community health programs.
Kendra has a interest in treating skin conditions, improving sporting performance, weight loss, preventative medicine, arthritis & autoimmune disease. Kendra's consults are health fund accredited and she always goes the extra mile for each of her clients.
---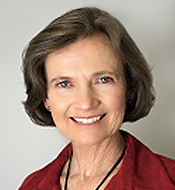 Functional Nutritionist
Ann Taylor
Adv. Dip. Nut. Med; BSc, MSc(Chem Eng)
ATMS member 29732
For appointments with Ann, please phone: 0403 961 775
Ann Taylor is an ex-chemical engineer and environmental consultant with a passion for healthy nutrition and care for our natural and living environments. She studied nutritional medicine to empower herself to resolve health issues for family and self. Her family's journey to better health became easier with access to quality information shared by experienced professionals and practitioners in nutritional health.
Her goal now, as a functional nutritionist, is to help patients maintain or recover their health and resilience through life-supporting nutrition- predominantly nutrient dense phytochemically rich wholefoods. She also advises on therapeutic use of functional foods and high quality supplements that work to correct biochemical imbalances that impair normal healthy physiological function.
Her detailed health assessments take account of individual genetic susceptibilities, environmental toxicity, health history, personal circumstances and nutritional status. She uses her analytical skills, systems thinking and attention to detail to assess health from a functional perspective, so she can advise on strategies to reverse physiological dysfunction and a trend towards disease.
Wellness plans prioritise optimising one's nutritional foundation with smart use of wholesome foods, including fresh vegetables and fruit, whole grains, digestible proteins and healthy fats, with quality nutritional supplements as appropriate. Ann also advocates exercise, stress management and a low-toxic environment to support the body's natural capacity to heal and be healthy.
Ann has a special interest in resolving digestive and gut disorders, inflammation, toxicity and liver dysfunction, and is furthering her knowledge and skills in functional blood analyses and tissue salt therapies.
Her community outreach includes running a monthly Wellness Wednesday drop-in event at a local café in Cowan, NSW (where she lives) for conversations with local residents and passers-by. She is also available to present workshops.
Previously, as a chemical engineer, Ann worked in the field of cleaner production and waste management. As a permaculturist she incorporates eco-sustainability into her home life and lifestyle. She loves her garden, harvesting her own herbs for cooking and herb teas, bushwalking and trekking, and downtime with family and friends.