Medical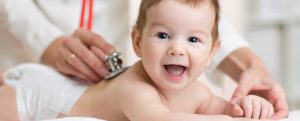 Sanctuary Lifestyle Clinic has General Practitioners who do all aspects of family medicine practice. We are happy to be your family doctor, with a unique wholistic approach. Services include:
Integrative General Practice
Lifestyle, Nutritional and Preventive Medicine advice
Plant-based Nutrition
Integrative & Functional Medicine
Please note Dr Pennington does not provide integrative management of tick-borne illnesses or lyme-like illnesses
Gut Health
Science based approaches to improve gut health
Irritable Bowel Disease (IBS)
Small Intestinal Bacterial Overgrowth (SIBO)
Mental health and Behavioural Disorders in Adults and Children
Biochemical treatment for mental and behavioural disorders
Bio-balance assessment (Walsh Pfeiffer method) program and referrals
Women's Health
Family planning and contraception and sexual health advice – IUD (such as Mirena®) insertion and removal, Implanon® insertion and removal
Cervical screening (has replaced PAP screening)
Breast checks
Menopause management
Shared Antenatal Care
Pregnancy and Antenatal Shared Care
Baby and Child Check-ups
Child health and health assessments
Childhood immunisations
A Healthy kid's check is provided for all children receiving their scheduled immunisations.
Men's Health
Prostate screening
Family planning
Sexual health
Staying healthy
Mole/Skin checks
Influenza Vaccinations
Travel Health
Travel health, staying safe and healthy while travelling
Sanctuary Lifestyle Clinic is licenced to deliver Yellow Fever vaccines
Executive Health
Stress management
Anxiety
Minor Surgery
Hormonal implants/removal
Skin tag/mole removal
Skin cancer diagnostics and excision/removal
Care Plans
We look after you as an individual and tailor our care to suit your needs. Our GPs are experienced in the management of long term health conditions including diabetes, hypertension, arthritis, and chronic pain
Investigations
ECG
Lung Function Testing
Health Assessments and Healthy Ageing
Sanctuary Clinic offers a range of Health Assessments for the whole family. They are generally subsidised by the government (through Medicare) and are performed by our team on-site
Healthy Kids Check. The purpose of the Healthy Kids Check is to ensure that every four year old child in Australia has a basic health check to see if they are healthy, fit and ready to learn when they start school. The Healthy Kids Check will promote early detection of lifestyle risk factors, delayed development and illness, and introduce guidance for healthy lifestyles and early intervention strategies. Once only to an eligible child. In conjunction with 4 year old vaccinations.
40-49 year old risk of Diabetes Health Assessment. This assessment is for people aged 40-49 years at high risk of developing type 2 diabetes as determined by a score of 12 or more on the Australian Type 2 Diabetes Risk Assessment Tool. This assessment is recommended once every three years if eligible.
45-49 year old risk of Chronic Disease. This assessment is for people who have been assessed by their Doctor as being at risk of developing chronic diseases. This assessment may be claimed only once by an eligible person. If you have concerns that this may be you, make an appointment today to discuss these concerns.
Over 75 years annual Health Assessment. This assessment is used to assess a person's health. It includes a detailed review of their physical, psychological and social function for the purpose of preventative health care and/or medical interventions as appropriate. This assessment may be claimed every twelve months by an eligible patient. If you feel you may benefit from this assessment please contact us to make an appointment and indicate the appointment is for your 'Over 75 years annual Health Assessment'.
Online bookings available for existing patients.
New patients please phone reception on 02 8203 5920

---
Psychology and Counselling
Sanctuary Lifestyle Clinic partners with Adventist Counselling Services to provide general psychology and counselling services currently on Wednesdays and Thursdays
Our psychologist can accept medicare referrals if eligible under a GP Mental Health plan, or if not eligible, can give non medicare consultations as well.
Please email: gscacs@adventist.org.au or call 02 8203 5920 for more information