NEWS:

16/12/2021
CHRISTMAS AND NEW YEAR OPENING HOURS
Sanctuary Clinic is closed all the public holidays and Christmas and New Year's eve.
Opening days:
Mon-Thurs 20-23rd Dec
Tue-Thur 28-30th Dec
Tue-Fri 4-7th Jan. 
Hours: 9am till 1pm each of these days. 


We will have two Locums during this time: Dr Geoff McGrath and Dr Merlene Thift. Dr Pennington will be on leave until Jan 11.
We wish all of our lovely patients and their families a wonderful and safe Christmas and I think we are all looking forward with hope to 2022.
COVID19 VACCINE ADVICE:
We are currently providing the Pfizer vaccine as a booster shot. You are eligible if you have a recognised immunodeficiency condition or if you have had the second of your primary course more than 5 months ago. 
PREGNANCY AND BREAST-FEEDING ADVICE
Pfizer or Moderna vaccines are recommended for pregnant and lactating women. They can be given at any stage of pregnancy. Real world experience suggests they are safe, and may possibly confer benefit to the baby through passing of antibodies through the placenta or breast-feeding. 
If you are pregnant or breast-feeding, you are part of a priority group and may be vaccinated with Pfizer
Influenza Vaccines available 
We now have both private and government funded stock for those who want the flu vaccine.
Private cost is $20 each, gov funded is free – just book in with our friendly nurses either Geena or Helen and they will take care of you.
The current information is that a flu shot and Covid shot need to be at least 1 week apart. 
Sanctuary Lifestyle Clinic is an accredited medical practice located in Hornsby on Sydney's Upper North Shore. We are a family practice staffed with an Integrative GP, Psychologist, and a Practice Nurse. We integrate conventional and complementary medicine to provide the best possible wholistic care to our patients. We would love to be your family medical home.
Online bookings available for existing patients.
New patients please phone reception on 02 8203 5920

Opening Hours:
| | |
| --- | --- |
| Monday & Tuesday | 8:30 am – 4:30 pm |
| Wednesday | 10:30 am – 7 pm |
| Thursday | 10:30 am – 6 pm |
| Friday | 8 am – 3 pm |
| Weekends | Closed |
COVID-19 Advice
Sanctuary Lifestyle Clinic is open as an essential service during the COVID-19 Pandemic.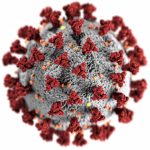 We are available for urgent and standard consultations, both by video/phone (ie telehealth) conferencing and in person. 
The Government has made available Medicare rebates for these consultations. Please phone us, or click below to book online.
In order to be eligible for a medicare rebate for telehealth consultations, you must have visited our practice for an in-person consultation at least every 12 months.
New patient consultations remain in-person ONLY.
As an accredited medical practice, we have appropriate infection control measures in place, however, we have implemented additional measures to reduce the risk of COVID-19.
Any patients with cold/flu symptoms are encouraged to call before attending
Hand sanitiser is located on the reception desk and must be used before each consultation with the doctor/nurse
All toys and reading materials have been removed
Increased spacing of chairs in reception area
Regular disinfection of all doors, handles, furniture, EFTPOS terminals and pens
We encourage contactless transactions to reduce cash handling
Option to remain in your car or outside the practice until the health practitioner is ready for you
We are able to isolate patients in individual rooms if necessary
At Sanctuary, we focus on promoting the health and well-being of your whole person – mind, body and spirit. Our dedicated health professionals take an integrative approach to your medical, nutritional and psychological care specifically focusing on getting to the cause of your problem where possible, not just the symptoms. We integrate both conventional and complementary health approaches to make sure your treatment plan is personalised and right for you. Our focus is providing the best health services to you and your family through innovation, commitment and high quality care.