NEWS:

June 17, 2021
NEW COVID VACCINE ADVICE

:
Many of you will have heard the new vaccine advice regarding the AZ vaccination for COVID. It is now recommended in Australia for over 60's. Pfizer vaccination is recommended for under 60's. This is due to the relatively increased risk of Thrombosis and Thrombocytopaenia Syndrome (TTS) – ie blood clots, in the 50-59 year age which although still very rare, is higher than we would like in this age group. This new advice replaces the previous advice to use Pfizer vaccination in under 50's only. 
Now, if you are under 60, you are recommended to wait for the Pfizer vaccination.
If you have already had one dose of AZ vaccination, the advice is to receive your second dose as the TTS risk is very low if you didn't have a problem the first time round.
Sanctuary Clinic only stocks the AZ vaccination presently and will be following the above new advice.
For all individuals under the age of 60, you are recommended to have the Pfizer vaccination, which is currently unavailable to General Practices, although this may change in the future. 
Influenza Vaccines available 
We now have both private and government funded stock for those who want the flu vaccine.
Private cost is $20 each, gov funded is free – just book in with our friendly nurses either Geena or Helen and they will take care of you.
The current information is that a flu shot and Covid shot need to be at least 1 week apart. 
Sanctuary Lifestyle Clinic is an accredited medical practice located in Hornsby on Sydney's Upper North Shore. We are a family practice staffed with an Integrative GP, Psychologist, and a Practice Nurse. We integrate conventional and complementary medicine to provide the best possible wholistic care to our patients. We would love to be your family medical home.
Online bookings available for existing patients.
New patients please phone reception on 02 8203 5920

Opening Hours:
Monday & Tuesday 8:30am – 4:30pm
Wednesday 10:30am – 7pm
Thurs 10:30am – 6pm
Friday 8am – 3pm
Closed on the weekend
COVID-19 Advice
Sanctuary Lifestyle Clinic is open as an essential service during the COVID-19 Pandemic.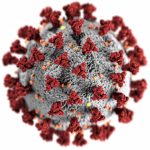 We are available for urgent and standard consultations, both by video/phone (ie telehealth) conferencing and in person. 
The Government has made available Medicare rebates for these consultations. Please phone us, or click below to book online.
In order to be eligible for a medicare rebate for telehealth consultations, you must have visited our practice for an in-person consultation at least every 12 months.
New patient consultations remain in-person ONLY.
As an accredited medical practice, we have appropriate infection control measures in place, however, we have implemented additional measures to reduce the risk of COVID-19.
Any patients with cold/flu symptoms are encouraged to call before attending
Hand sanitiser is located on the reception desk and must be used before each consultation with the doctor/nurse
All toys and reading materials have been removed
Increased spacing of chairs in reception area
Regular disinfection of all doors, handles, furniture, EFTPOS terminals and pens
We encourage contactless transactions to reduce cash handling
Option to remain in your car or outside the practice until the health practitioner is ready for you
We are able to isolate patients in individual rooms if necessary
At Sanctuary, we focus on promoting the health and well-being of your whole person – mind, body and spirit. Our dedicated health professionals take an integrative approach to your medical, nutritional and psychological care specifically focusing on getting to the cause of your problem where possible, not just the symptoms. We integrate both conventional and complementary health approaches to make sure your treatment plan is personalised and right for you. Our focus is providing the best health services to you and your family through innovation, commitment and high quality care.